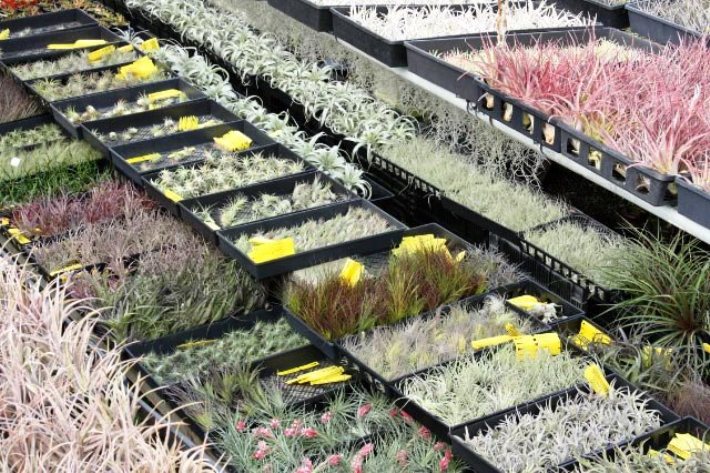 Wholesale
Requirements
Eligibility:
Our wholesale pricelists are available to resellers in the horticultural industry, such as florist shops and garden centres. We will need to receive a copy of the firm's business license and PST registration number (for BC businesses only) before supplying our wholesale pricelists. Information pertaining to your wholesale application can be submitted to us via email, fax or telephone.
Minimum order:
Our minimum wholesale order is $200.00. This does not include shipping charges (i.e.: Canada Post, FedEx, local courier or climate-controlled freight).
Wholesale Availability Lists:
Once we have reviewed the firm's wholesale application, we will provide our wholesale availability lists & order forms via email. Our website & image galleries are intended to provide information only and don't indicate our wholesale availability. Please use our current wholesale order forms when placing an order.
Our wholesale customers also have the option of signing up to receive our periodic availability updates automatically via our Constant Contact newsletter. In order to receive these updates, please fill out this form: Sign up.
---
Ordering & Shipping
Orders within Metro Vancouver:
We require a minimum of of 4 business days between ordering & pick up. Orders containing planted mini-terrariums will require additional lead time, as terrariums are built to order. Local orders can be picked up at our location in Richmond, BC or shipped via a local courier. The delivery charge for orders shipped to most locations in Metro Vancouver is approximately $25.00. Local orders consisting of 'Tillandsia plants only' can also be shipped via Canada Post or FedEx.
Orders outside of Metro Vancouver:
Orders consisting of Tillandsia plants only, without glassware, can be shipped via Canada Post Xpresspost or FedEx from April to October. Winter shipments or shipments containing potted plants and/or planted terrariums must be shipped via climate-controlled trucks (see below).
Shipping:
We use perishable freight shippers such as Clark Freightways, ProFloral Express and West Coast Floral for potted plant shipments & winter shipments outside of Metro Vancouver. The freight cost is significantly higher than shipping via Canada Post parcel post or FedEx. Please visit the freight companies' websites for additional information.
Clark Freightways: www.clarkfreightways.com
ProFloral Express: www.profloral.ca
West Coast Floral: www.westcoastfloral.com/shipping.html
Return Policy:
All claims must be placed via phone or email within 24 hours of the shipment arrival. At our discretion, we may require that live plants are returned to us at the customer's expense before processing a refund or credit. A photo is sufficient for broken glassware claims.
---